IDentium UHF Gate Reader IDTS –  UGR800 supports EPC Class1 gen2 ISO – 180006C protocol.
 The gate can easily be easily integrated with any existing software through APIs
 Features:
Integrated Motion Detector
Linux Operating System
Inbuilt GPRS Module
Lightweight aluminium Construction
IDentium UHF Long Range Reader IDTS-UR88 SL is a popular integrated reader, Compatible with ISO18000-6C (EPC C1GEN2) and ISO18000-6B.
It is an industry grade product for harsh environment, IP-65 protection case for water-proof, easy to install.
Application:
Parking management
Production line management
Auto Access control
Logistics and warehouse management
People auto registry for important meeting or exhibition
Impinj Speedway R420/220 Readers.
The Name says it all.
Impinj Speedway R420/220 Readers.
The Name says it all.
IDTS – ID7206B2 Long Range UHF RFID is  a  high performance integrated UHF RFID Reader based on Impinj R2000 chip, supporting ISO18000-6B/6C protocol.
Features:
Long Reading Range
Fast Response
Excellent Multi Tag Reading Ability & Anti – Collision
Impinj R2000 Chip
IP66
Ability to add external Antenna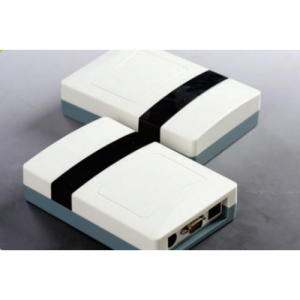 Identium UHF Desktop Reader
IDTS – 107 UDR
Identium UHF Mobile Computer IDTS-C4000
IDentium's C4000 UHF Mobile Computer provides high performance UHF RFID reading/writing capability. It is designed to support EPC C1 GEN2/ISO18000-6C protocol and equipped with class leading R2000 UHF module or cost-effective UHF module that covers frequency ranges for most areas.